I'M DAN KELLEY
I love living and working in Jasper County. I grew up here and work here. My family and friends are here. I attended local schools and am a member of St. Stephen's Episcopal Church in Newton.
I have built a reputation as a respected member of the Jasper County business community, as a REALTOR and small business owner. I will use this background to work for you.
President, Newton Board of REALTORS, 2007
Newton Board of REALTORS, Executive Board of Directors
Sales Associate-REALTOR, First Choice Realty
Newton Housing and Development Corporation, Board Member
Newton Chamber of Commerce Ambassador
I started Dan Kelley D.J. Service at the age of 16. Today, at 40 years old, I continue to operate my small business.
Our greatest asset is our high, quality of life. As your State Representative, I will maintain and improve the quality of life for all Iowans. My experience includes work to provide and improve; youth programs, educational opportunities, parks and recreation, and affordable housing. Also, I am committed to a world without cancer and will take this fight to the State House.
Relay for Life of Jasper County, American Cancer Society, Team Coordinator
Newton YMCA, Board of Directors
ACES Teen Center, Volunteer
Newton Parks Commission, Vice-Chair, Commissioner
Newton Alumni Board, Past President
Newton Sesquicentennial, Committee Member
Central Iowa Regional Housing Authority, Jasper County Representative
Newton Community Educational Foundation Board, Board of Directors
Newton Transformation Council, Connecting Youth Committee
Learning is a life-long experience. I continue to study areas of interest developed during my formal education. As your State Representative, my enthusiasm for learning will be vital in studying the issues relevant to my Jasper County neighbors and fellow Iowans.
Newton High School, Class of 1989, Graduate w/honors, Class President
Maytag Scholar
VFW Voice of Democracy, State of Iowa Champion
American Academy of Achievement, Student Member
University of Iowa, Class of 1993, B.A. with honors in Communication Studies
Various Academic National Honors Societies, Member
National Jaycees Scholar
2012 COMMITTEE ASSIGNMENTS
I'm excited to announce that for the 2012 legislative session, I will be serving as the ranking member on the House Administration and Regulation Budget Subcommittee. This subcommittee sets the budget for various state agencies, including the offices of State Auditor, State Treasurer, Secretary of State, and Governor, as well as the agencies of Ethics and Campaign Disclosure, Inspections and Appeals, and Human Rights, also the Racing Commission, and the Department of Management. I will also be serving on these committees: Agriculture, Education, Ethics, and Environment Protection and Natural Resources.
MY COMMITMENT TO YOU
I'm Dan Kelley, a long-time resident of Jasper County. I serve in the Iowa House representing the 29th District. I am commited to being your voice in the Statehouse!
STAY IN TOUCH
CONTACT ME ANYTIME
Call me at 641-521-9260 or email me at electkelley@outlook.com. Visit this website for updates, like me on Facebook, and follow me on Twitter. I look forward to hearing from you soon.
Download my
2014 Legislative Report
---
---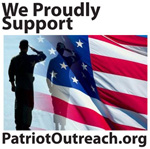 ---
CONTRIBUTIONS
Your contribution is vital to help me secure victory on Election Day. Click the button above to give securely online. Or checks can be made out to: Dan Kelley for State Representative and mailed to PO Box 333, Newton IA 50208.
---
I WILL BE A VOICE FOR YOU IN DES MOINES
As your State Representative, I will focus on serving the needs of our communities, not the special interests. I will put your needs before those of party leaders. In Des Moines, I will fight to:
*Bring good-paying jobs to our communities,
*Ensure our schools prepare our kids for the 21st century economy,
*Expand support for veterans and their families, and
*Stand up to special interests on behalf of seniors.

---
---
Explore the USDA's free online
Atlas of Rural and Small Town America

---