Dan Kelley
House District (HD) 29
PO Box 333
Newton, IA 50208
(641) 521-9260
Dan.Kelley@legis.iowa.gov
Dan Kelley is serving his 3rd term in the Iowa House of Representatives. He is the Ranking member of the Administration and Regulation Appropriations Budget Subcommittee. He also serves on the Ways & Means, Agriculture, Environmental Protection, State Government, and International Relations Committees. Dan serves on the Iowa State Capitol Planning Commission which plans the future of the Capitol complex.
He is a member of the NCEL, the National Caucus of Environmental Legislators, and the Iowa Parks Foundation Trust Board. He was a CSG Bowhay Legislative Leadership Development Scholar in 2011 and a 2012 CSG Henry Tolls Fellow. In 2013, Dan was appointed to the Midwest-Canada Relations committee of Central States Government.
Dan is a long time resident of Jasper County. He is a 1989 graduate of Newton High School and Fred Maytag Scholar. He graduated with honors from the University of Iowa in 1993 with a BA in Communication Studies. Soon after, he returned to Newton to establish a small business and begin his real estate career. Dan also owns and operates a mobile DJ service.
Dan has led many Boards and Commissions in his district. In 2007, he served as President of the Newton Board of REALTORs. He has also served on the boards of the Newton Chamber of Commerce, the Newton Housing and Development Corporation, the Newton YMCA, Relay for Life of Jasper County Board, and the Newton Alumni Board. He assisted in the establishment of the ACES Teen Center through the Newton YMCA, and founded the H.A. "Pop" Lynn Scholarship Fund. Dan also has served as Vice-Chair of the Newton Parks Commission.
His entire family lives in Newton and he attends the city's historic St. Stephen's Episcopal Church.
MY COMMITMENT TO YOU
I'm Dan Kelley, a long-time resident of Jasper County. I serve in the Iowa House representing the 29th District. I am commited to being your voice in the Statehouse!
CONTACT ME ANYTIME
Call me at 641-521-9260 or email me at electkelley@outlook.com. I look forward to hearing from you soon.
Download my
2014 Legislative Report
---
---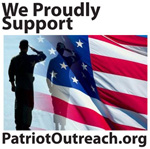 ---
CONTRIBUTIONS
Your contribution is vital to help me secure victory on Election Day. Click the button above to give securely online. Or checks can be made out to: Dan Kelley for State Representative and mailed to PO Box 333, Newton IA 50208.
---
I WILL BE A VOICE FOR YOU IN DES MOINES
As your State Representative, I will focus on serving the needs of our communities, not the special interests. I will put your needs before those of party leaders. In Des Moines, I will fight to:
*Bring good-paying jobs to our communities,
*Ensure our schools prepare our kids for the 21st century economy,
*Expand support for veterans and their families, and
*Stand up to special interests on behalf of seniors.

---
---
Explore the USDA's free online
Atlas of Rural and Small Town America

---